26 May

Golden State Insurance Solutions, GS Insurance Solutions named 2017 Top US Specialty Insurance Broker

Santa Clara, CA

Insurance Business Magazine names GSI as the 2017 Top US Specialty Insurance Broker.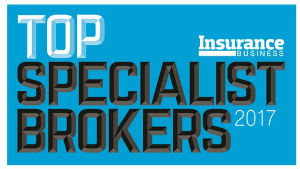 The exclusive endorsed brokerage of the Apartment Owners Association of California, GS Insurance Solutions [GSI] offers programs for apartment owners nationwide. In the two years since its inception, the agency has grown its book and footprint with more than 46 affiliate offices up and down the West Coast and more than $21 million in annual premium volume.
"Because we have a strong penetration in the apartment and real estate space, our clout in the marketplace has allowed us to establish carrier partnerships that others do not have," says founder and principal S. Anthony Miller, who launched GSI in 2014 after leaving HUB International.
"We have developed exclusive and semi-exclusive programs specifi cally for apartment owners, commercial building owners and property managers. One major challenge we face in dealing with apartment and building owners is helping them understand the coverage they have in place and the gaps they think they are covered for. Taking the time upfront with our clients to fully understand and gather all their underwriting information is key to providing the comprehensive solutions apartment owners should have."
COMPANY INFORMATION
GS Insurance Solutions
2075 De La Cruz Blvd., Ste 200, Santa Clara, CA 95050